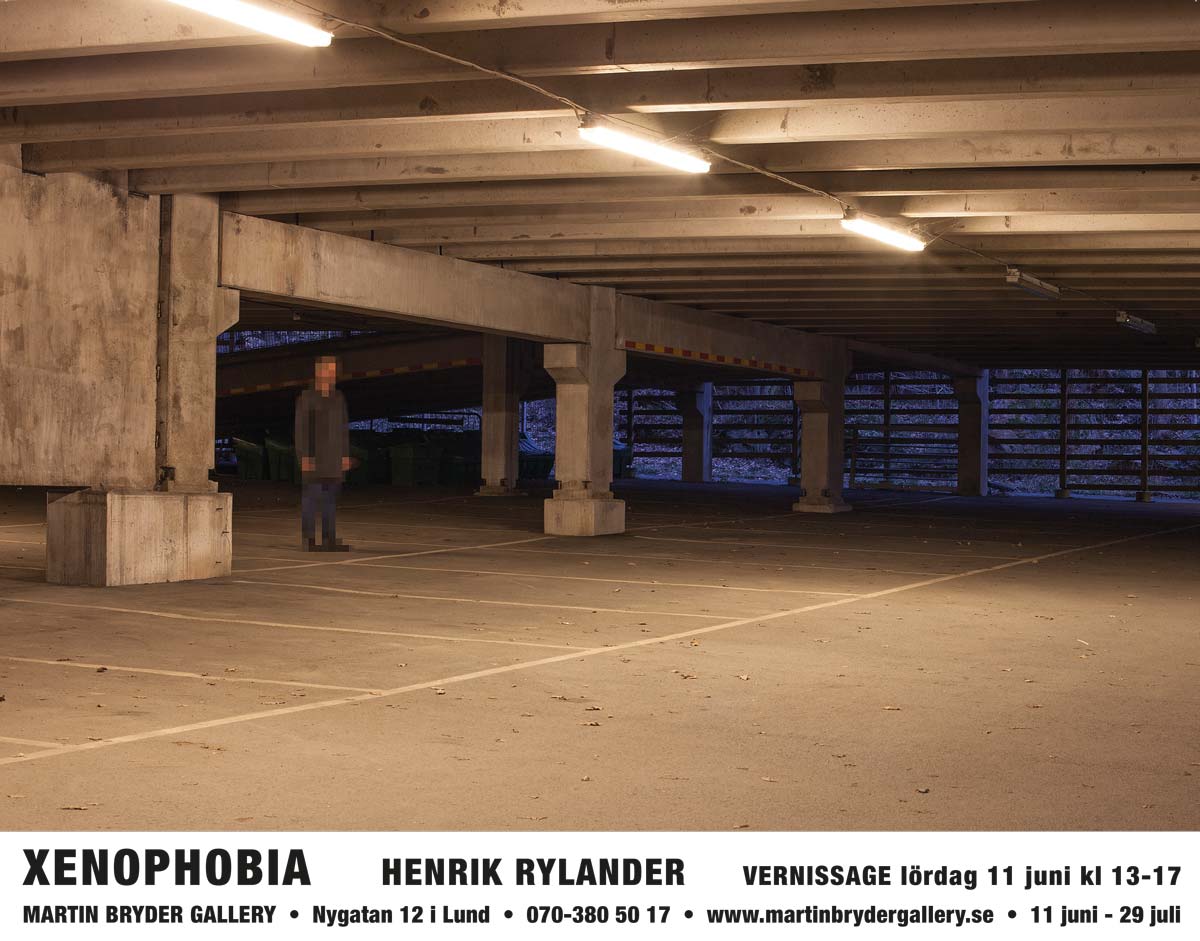 An unreasonable fear or hatred of foreigners or strangers or of that which is foreign or strange.
Henrik Rylanders utställning Xenophobia på Martin Bryder Gallery består av två serier fotografier och en installation. Utgångspunkten för de två fotografiska verken "Scenes of ordinary life and crime" och "Do you want to meet a dark stranger or a strange artist in the dark?" är en kritisk blick på rädslan för det okända och det annorlunda. Vad i samhället framkallar denna rädsla och när övergår den till xenofobi och rasism?
Henrik Rylander arbetar med frågor om makt, information, desinformation och propaganda – maktens apparatur och symbolspråk, opinionsbildning och kollektiv skuld.
Henrik Rylander är forensisk fotograf, konstnär och kompositör.
Född i Malmö 1966, bor och verkar i Göteborg. Sedan utbildningen på Högskolan för Fotografi och Film med examen år 2000 har Rylander ställt ut på bl. a. Borås Konstmuseum, Kristinehamns Konstmuseum, Färgfabriken i Stockholm, Galleri Box, Galleri 54, Sub Bau och 300m3 Artspace i Göteborg, Martin Bryder Gallery i Lund och Cirkulationscentralen i Malmö samt Fake Space i Beijing, Kina. Han är kompositör och soloartist under sitt eget namn samt medlem i banden The Skull Defekts, Saturn and The Sun och Patientkollektivet. Även medgrundare och medlem i Union Carbide Productions.
www.henrikrylander.com
Please follow and like us: