Welcome to FLASHBACK – a retrospective show of the gallery's activities.
Artists: Peter Larsson, Annika von Hausswolf, Henrik Rylander, Jes Brinch, Marja-leena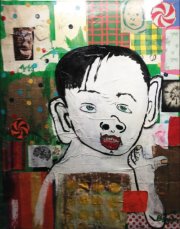 Sillanpää, Leif Holmstrand, Mattias Elliasson, Martin Bryder, Ossian Ekman, Carl Michael von Hausswolff, Danilo Stankovic, Clay Ketter, Julia Peirone.
Opening party: Saturday January 19th 2013. From 17:00 to 22:00.
Martin Bryder Gallery
Nygatan 12
222 29 Lund. Sweden.
Open by appointment. Call 073805017