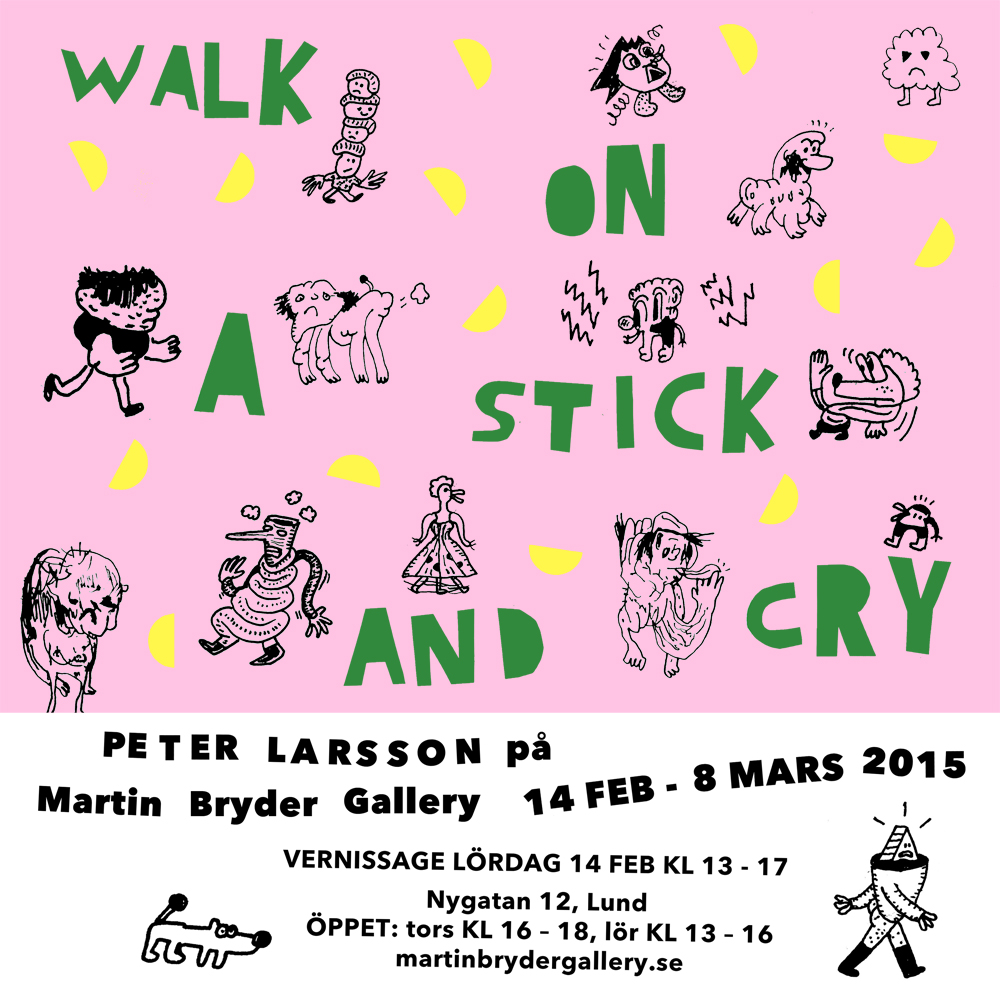 Peter Larsson Walk On A Stick And Cry Martin Bryder Gallery 14/2 ­ 8/3 2015
Peter Larsson (f.1979, Örebro) lever och arbetar i Stockholm. Hans produktion präglas av originalitet, ett naivistiskt uttryck och ett konstnärligt språk som angränsar till serietidningsestetik. Larssons konst kännetecknas också av humor kombinerat med allvar, ett spel mellan det abstrakta och konkreta, det kaosartade och ordnade.
Larssons främsta medium är animerad dockfilm. Hans filmer har ibland en tydligt berättande struktur som i den uppmärksammade M?annen som inte kom nånstans (2005), samt filmen Människorna och valen (2008). I andra senare filmer som Seven Days In The Woods (2010) och Other Rooms (2012) är stämningen i särkilt fokus och uttrycket mer upplöst.
På Martin Bryder Gallery visar Peter Larsson teckningar och uppförstorade kollage. Dessutom visas en unik skulptural hög med rester av de dockor som han animerat i sina filmer, avverkade och förbrukade likt en soptip.
Peter Larsson är utbildad i animation på Gotlands Högskola åren 2005­2007, samt i fri konst på Kungliga Konsthögskolan i Stockholm åren 2007­2012.
http://peterlarsson.se