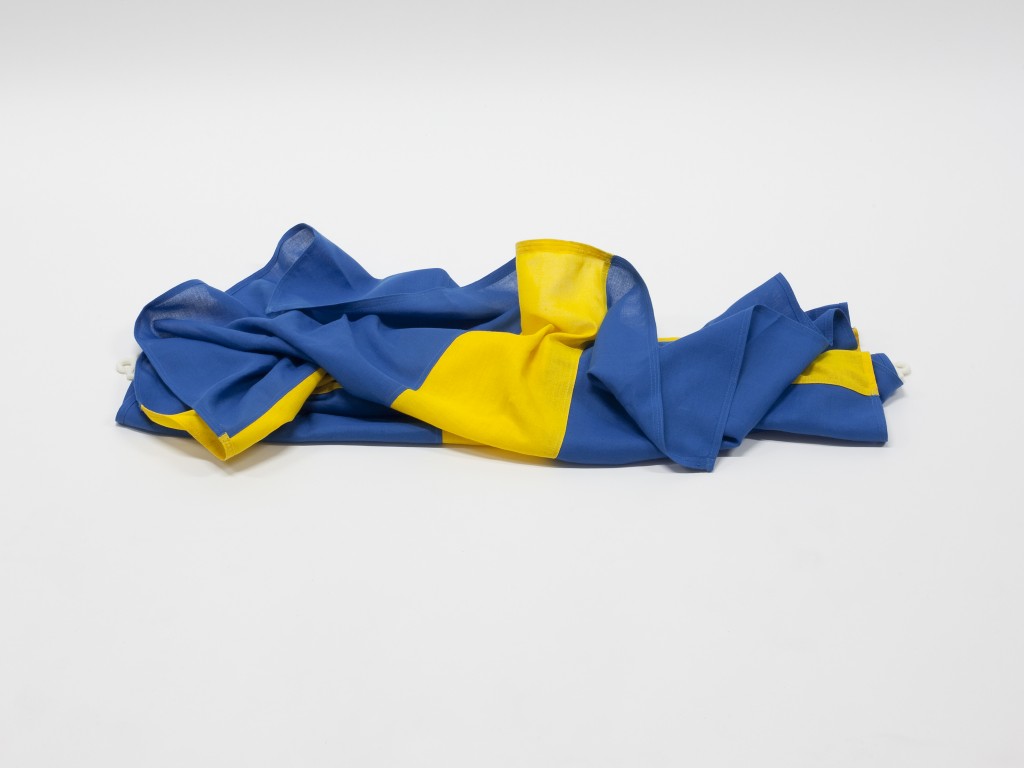 Henrik Rylanders utställning osvenskt beteende på Martin Bryder Gallery består av installationer, fotografier, samt en ljudinstallation. Den gemensamma utgångspunkten för verken är begreppet "svenskhet", symboliserad av den svenska flaggan.
Henrik Rylander arbetar med frågor om makt, information, desinformation och propaganda – maktens apparatur och symbolspråk, opinionsbildning och kollektiv skuld.
Henrik Rylander är konstnär, kompositör och fotograf. Född i Malmö 1966, bor och verkar i Göteborg. Sedan utbildningen på Högskolan för Fotografi och Film med examen år 2000 har Rylander ställt ut på bl. a. Borås Konstmuseum, Kristinehamns Konstmuseum, Färgfabriken i Stockholm, Galleri Box, Galleri 54, Sub Bau och 300m3 Artspace i Göteborg, Martin Bryder Gallery i Lund och Cirkulationscentralen i Malmö samt Fake Space i Beijing, Kina. Han är kompositör och medlem i banden The Skull Defekts och The Kingdom of Evol featuring Freddie Wadling. Även medgrundare och medlem i Union Carbide Productions.
8 mars – 13 april 2014 Vernissage lördag 8 mars kl 13-17 Nygatan 12, Lund
Öppet: tor kl 16 – 18, lör kl 13 – 16